As you begin a new year, you want to make some resolutions. One of such resolutions is starting to run on a routine basis. People have different reasons that motivate them. For instance, you may want to lose weight, get fit, or prepare for a running race. Beginners often do not know where to start to reach their goals and they must stay consistent with it. In this post, you will learn some useful tips that can help you start.
Go Out and Run
If you want to take your running to another level, you should be ready to put your shoes on and start immediately. You should not postpone it until the weather is nice or until you buy the right running equipment. If you keep on waiting, you will never get started.
Short Distance Runs
It may not matter whether you have friends who are runners. They may be running 5 or 10 km daily. The truth is that you are not them and this is your run. Thus, if you go on a long distance at the start, there is a likelihood that your body may suffer a lot after the run. The fact that you will have a bad experience, you may think that running is not meant for you.
Keep Up the Struggle
At the start, you may find it quite difficult to enjoy running. It is advisable to do it in runs. You should try running for a few minutes and walking for a few minutes. After this, you can start increasing the intervals. Over time, you will be surprised by the distances you cover during the intervals.
Start Slowly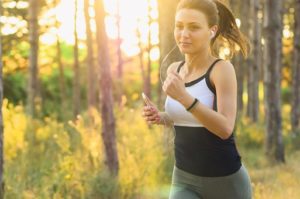 A huge mistake that most people make is to start too fast. At the start, your legs may feel heavy, and you may not catch your breath. This is a common mistake that most newbies make. They do start full of excitement, and they are not sure of their pace, or they feel as if they may look like snails. Thus, you need to start at a pace that you are comfortable with. Check whether the pace you are running at allows you to keep a conversation. Even if the pace is slow, it will improve over time.
The above tips can help you start running. The good thing about running is that it can help you achieve your fitness goals such as weight loss and increasing endurance.