Choosing a healthcare provider or an acupuncturist is an essential part of the wellness and healing process. However, most people are quick to trust "experts" more than they trust themselves, especially when it comes to matters related to health. A good acupuncturist can empower people to own their own wellness.
Patients can get the services or experienced acupuncturist by visiting reliable healthcare facilities. The patient's relationship with his/her healthcare provider is very important. Experts are dedicated to ensuring the well being of their clients. Outlined here below are the crucial things that need to be considered when choosing the best acupuncturist or health care provider:
Maintains Proper Credentials
Acupuncturists are regulated by various bodies just like the other medical practitioners. Different states in the United States have their own licensure requirements that take into account education, ethical standards, and education. A genuine practitioner should be willing to show you his/her license and license number.
It is also important to note that other medical practitioners like physical therapists, chiropractors, and medical doctors should have additional, specialized training for them to use acupuncture needles and acupuncture techniques as part of their treatment plan. They should show their patients these certifications and training records whenever they demand to see them.
Carries Malpractice Insurance
Most of the Chinese healthcare practitioners who practice acupuncture are known for paying lower malpractice insurance premiums when compared with the other medical practitioners. This is attributed to the low occurrence of harm or injuries incurred by patients who are going through this procedure. Even if it is not mandatory to carry this coverage, carrying malpractice insurance is beneficial for parties, practitioners, and patients.
Listens Carefully and Fully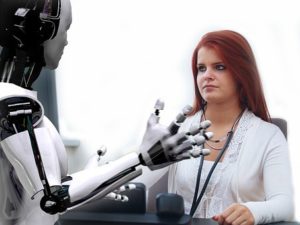 A good acupuncturist should listen carefully to what the patient is sharing instead of just listening to the patient's report about his/her symptoms. Carefully listening can help these professionals in hearing what is underneath the disease process or symptoms. In addition to listening, a good acupuncturist should use his/her hands to feel the patient's pulses or acupuncture points.
Spends Ample Time
We are living in a rush-rush world where people find it hard to have quality time with other people, especially when health issues are concerned. This is why you find people spending less time with health care providers. An acupuncturist can spend about one hour with patients. Interacting with the patient can help him or her in identifying the best practices for optimum self-care.